K1 Prime
The K1 Prime brings the ultimate in fusion accuracy together with all the advantages of electric power: controlled heating, energy efficiency and ease of installation – now with a sleek touch-screen interface, a safety shield and even more robust components than the original K1.
Description
The K1 Prime: Features
New

 features
Color LCD touch-screen interface.
Multilingual:

English
French
Spanish
Chinese
Russian

"Manager" and "User" modes.
Improved temperature control.
Quieter running.
USB connectivity.
Stronger motors, sturdier electronics.
Integrated safety shield.
Accuracy
Entirely automated.
Fully reproducible fusion methods.
Completely independent heaters for crucible and mold for optimal temperature control and homogenization.
Safety
No gases used, so no post-combustion toxic products released.
Minimal heat dissipation (dissipates less than a hair dryer); casing remains cool to the touch; no need for a powerful vent hood.
Uses only a regular electrical outlet.
Integrated safety shield.
Versatility
Prepares glass disks for XRF, but can also readily do peroxide or pyrosulfate fusions.
Optional solution stirrer provides for solution-making ability, for ICP and AA.
Ready to fuse with built-in methods for oxides, minerals, metals, alloys, sulfides, fluorides and more.
Fully customizable fusion methods.
Can make liquid and solid oxidations.
Can be used at either 120 and 240 VAC.
Productivity
Throughput of 5 to 7 samples/hour.
User-adjustable holding temperature: the temperature between fusion can be maintained to minimize initial ramping time.
Simplicity
Plug-and-play: installs in seconds.
Intuitive, graphical interface.
Easy menu navigation.
Virtually maintenance-free; easy component access.
1-year limited warranty.
The K1 Prime fluxer:
Technical specifications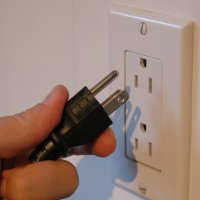 | | |
| --- | --- |
| Voltages: | 110-127 VAC |
| | 220-240 VAC |
| | (50-60 Hz) |
| Power (max): | 1300 W |
| Temperature: | 20-1150°C |
| Height: | 47 cm [19″] |
| Width: | 28 cm [11″] |
| Depth: | 66 cm [26″] |
| Mass: | 30 kg [66 lbs] |
Installation
Installation is fairly simple:
Select installation site and unpack box.
Connect instrument to electrical wall outlet and turn on.
Enjoy !
What is in the K1 box
1 fluxer (K1 main unit)
1 mold heating/cooling unit with 1 mold holder *
1 solution agitation unit with 1 Teflon beaker *
1 power cord
1 tool kit (hex keys, spare fuses…)
1 instruction manual
1 USB memory stick
* The mold heating/cooling unit is included with K1P-vvv–dd instruments, while the solution unit is included with K1P-vvv-S. If you want to make both glass disks and solutions, please order a K1P-vvv–dd and add item KP5000A (solution module for K1 Prime).
vvv : nominal voltage of the unit (115 or 230 VAC)
dd  : nominal diameter of the mold