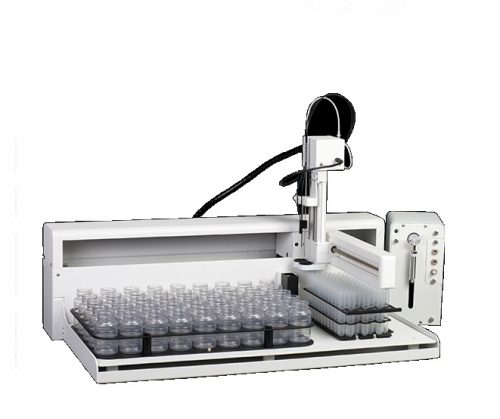 Overviews
Specifications
Applications Areas
Downloads
Overviews
The APS-1650 Automated Preparation Station prepares off-line sample dilutions with specific intentions for use in the oil analysis industry. Before wear metals samples can be analyzed, they must be prepared by means of a relatively simple dilution (usually by a factor of ten). However, these dilutions are time consuming and carry the potential for human error. 
The APS 1650 Automated Preparation Station handles this task, freeing laboratory personnel and eliminating errors. A unique CETAC designed software program provides customizable control options for the APS-1650 and runs concurrently with the ICP software on a host computer, minimizing the need for additional computer hardware. The customized control allows the user to set parameters to optimize performance based on requirements for carry over, time and rinse volume. 
​Independent stirrer control to ensure proper mixing of samples, leading to more precise results.  Dual independent drip cups beneath the sample and stirrer eliminate cross contamination and messy drips. A maximum of 90 samples are collected from a sample rack and deposited in a collection rack along with a dilutant in a specified ratio (1:1 to 1:10). The diluted samples are stirred to ensure proper mixing and accurate results.​
​ 
Specifications
Applications Areas
Downloads